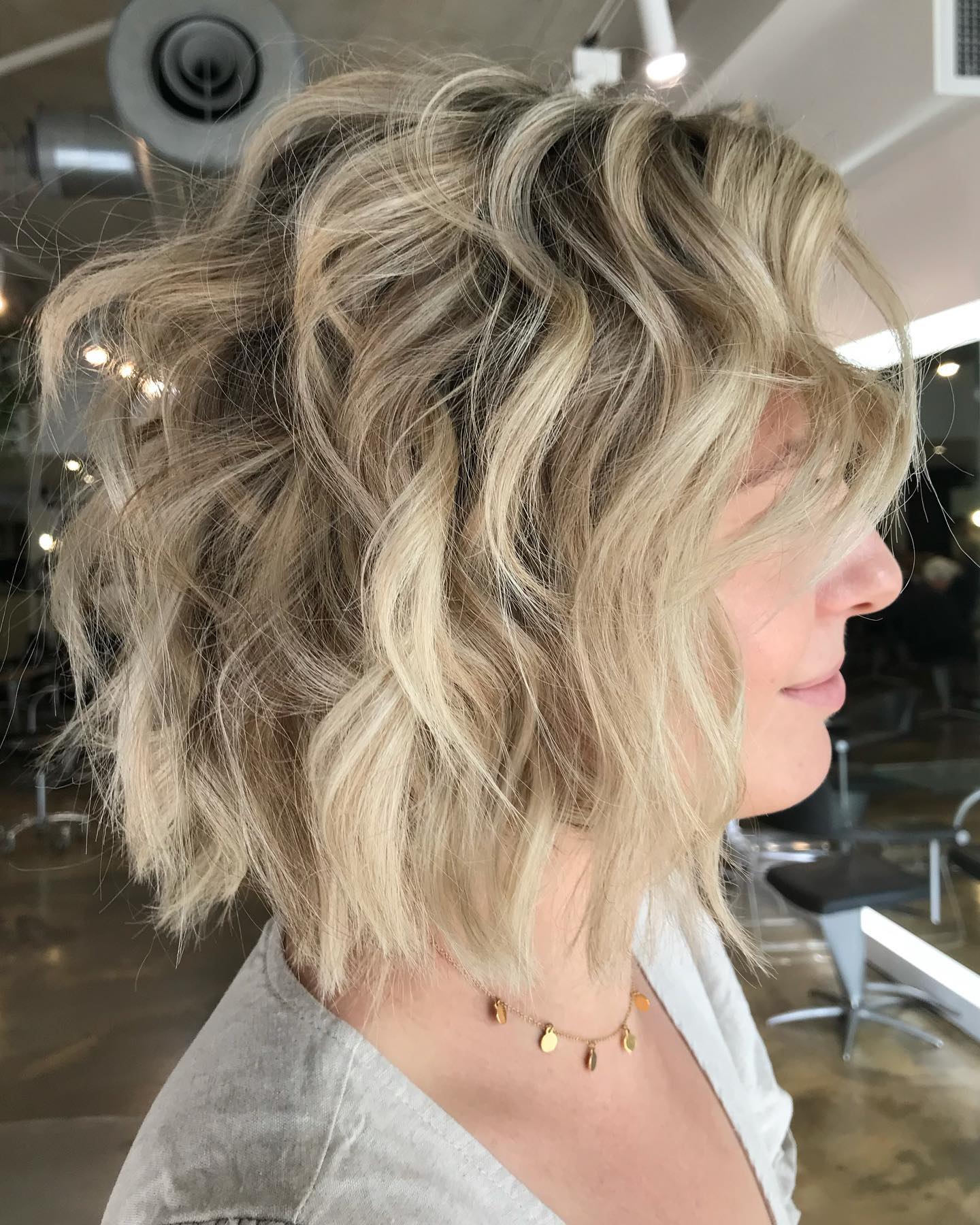 Incoming Hair Trends of 2022, According to an Award-Winning Professional
Hairdresser extraordinaire and six-time hair educator of the year, Jules Tognini, shares his 'must-do dos' of 2022 that are sure to get you out of iso-mode and strutting into the new year with style.
2022 is well and truly here – and while long pyjama days and WFH habits have nestled their way into our daily routines, hairstyles are one thing that must never stay the same, according to Tognini: "The style of your hair is an essential part of your persona… it can really transform your whole mindset for the year – our job is to make sure it's a good one."
So here's the top 6 ways we'll be seeing an out with the old and in with the new in 2022.
1. Bold, Messy Bobs
Say goodbye to the civil, understated cuts of 2021 – this year is no time to be shy. More lively, looser and layered bobs will overtake previous short-cut trends.
Low maintenance, high style – a sexy chin-length cut brings the drama while highlighting elegant necklines and emphasising jawline angles. "Whether you want to angle your short-cut, or even wanna incorporate a bit of a shag cut, bobs are super versatile" Tognini says.
Online searches for 'short natural hair styles' have also increased by 185%, signalling the surge of short-cut styles that celebrate natural textures and leave no room for the bashful.
2. 'Very Peri' – Pantone Colour of the Year 2022
Easily transferable and adaptable to any skin tone, Very Peri is fun, funky and fresh. A 'red violet infused blue hue' lending itself to a plethora of different colour combinations and variations, Very Peri is a secret weapon for creating a truly unique look.
'Very Peri displays a spritely, joyous attitude and dynamic presence that encourages courageous creativity and imaginative expressions.' – Leatrice Eiseman, Executive Director of the Pantone Colour Institute
Check out Pantone's unique colour palettes featuring Very Peri.
3. Supermodel Blowouts
Call it compensation for too much time spent in lockdown, or just sheer glam, the retro blowout will re-emerge more voluminous, glamorous and sassier than ever.
If you're looking for a style to make a statement, this is it.
"We're seeing more and more people coming in looking for bigger, bolder looks – it's exactly what we'd expect after what seemed like a decade of having no reason to go out!" says Tognini.
4. Ice Cube Blonde Balayage
This confident mix of golden blonde and brassy blonde adds a pop of colour while speaking through bold dimension.
The colour is often placed close to the hairline and can be concentrated on framing layers of the face to create extra impact, making it perfect for those who commonly wear pony tails or updos.
5. Gorgeous in Grey
Embodying life balance, intellect and sophistication, many leading powerhouses are embracing the natural glamour of grey hues – including Sarah Jessica Parker and Cynthia Nixon.
Taking a cue from 'SATC', why not be shamelessly in tune with mother nature?
Confidence is beauty.
Championing grey radically broadens your range of style options - from the sensations of salt and pepper, to incorporating warmer tones and multidimensional colour.
For those who suit warmer tones, include highlights throughout to soften the cooler grey colours. For a more outspoken style, include darker sections or pastel colours with sectional placement.
6. Smooth & Sleek
Looking for something a little more straightforward?
Highly reflective and ultra-responsive to movement, this sleek style is refreshing and altogether captivating. Screaming salon-finish, it's irresistible to touch and pleasantly hard to look away from. This style rings in the cooler temperatures, leaving summer frizz behind. 
"This style is becoming a favourite as people are loving not only the look, but also the naturally satisfying and light feel of it... we also see a lot of people wanting it for a more corporate look," says Tognini.
Whether it's a fearless new colour or a complete restyle, why not spark something new in 2022? Book your appointment today!